Are you interested in taking a coach bus tour? Lansdowne Coach can help, with our coach bus tours for groups! We work with you and your group to provide bus tours of all the sights and must-see venues that you choose. This service not only offers you easy transportation for large groups but also gives those same individuals the opportunity to have fun with one another as they travel the city! All of the vehicles we use are extremely comfortable and will make for an excellent touring experience for everyone, so there is no need to worry about aches and pains as you travel. Give your group the best possible tour with us, and experience what it truly means to travel with luxury.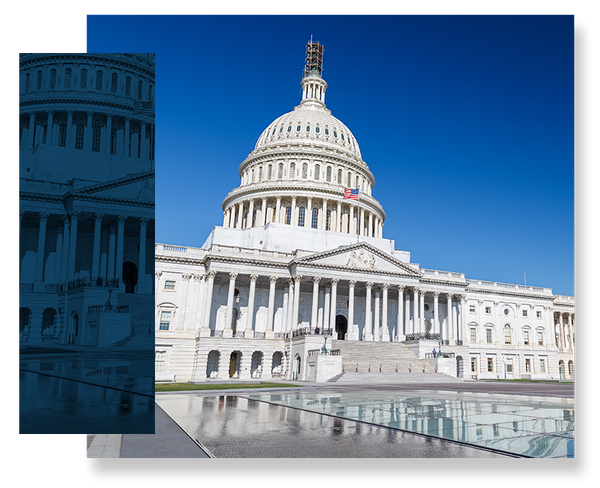 Washington, D.C. Bus Tours
Our nation's capital — Washington, D.C. — offers so many sights to see that you likely won't be able to fit everything into just one trip! No need to worry though, our professional motorcoach operators work diligently with tour directors to ensure a safe and memorable travel experience for everyone. We specialize in working with tour operators so you can make the most of your coach bus tour!
Washington D.C. is a beautiful city that holds a vast amount of history, and it will make an excellent location to tour with your group. It is our goal to offer you the best possible experience, which is why we work towards establishing the perfect touring route, that will get you the most out of your travels! Some of the most common touring attractions in D.C. include:
The White House

United States Capitol

Lincoln Memorial

Washington Monument

Library of Congress

Numerous Smithsonian Museums

And much more!
No matter what your travels will consist of, let Lansdowne Coach be the ones that take you there!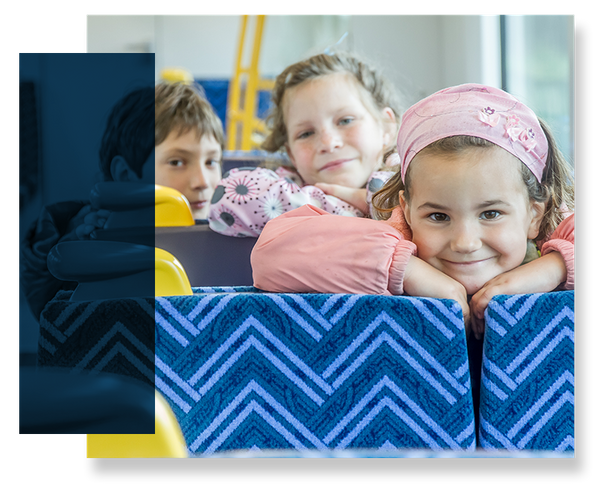 Student Bus Tours
Is your school wanting to take part in an excellent tour around the city? This will not only offer students the opportunity to enjoy their time outside of class, but it will also let teachers continue to educate throughout the tour, as D.C is a city with a vast history. Your students will enjoy traveling around and gaining a greater understanding of what the city has to offer, which is sure to form some memories that will last a lifetime!
Equipped with modern comforts and conveniences, our beautiful new vehicles give students a safe and clean space to kick back, hang out and connect during their bus tour. We know all the student-approved destinations, and we'll make sure your students get there safely. Our bus tour rentals help your students get around efficiently and on time for every destination. Since one of our main services is coach bus tours for large groups, we understand the importance of providing a vehicle that is comfortable and entertaining for numerous hours on end. Your students will enjoy our many amenities which include:
Wifi

Power outlets

CD Player

DVD Player

Flat Screen Video Monitors

Reclining Seats

Individual Foot Rest

Climate Control

Restroom

And more!
So no matter where it is you want to take your students for their next trip, you can trust us to provide a safe and comfortable traveling experience for everyone to enjoy. Get in touch with us today to inquire about our travel options for students!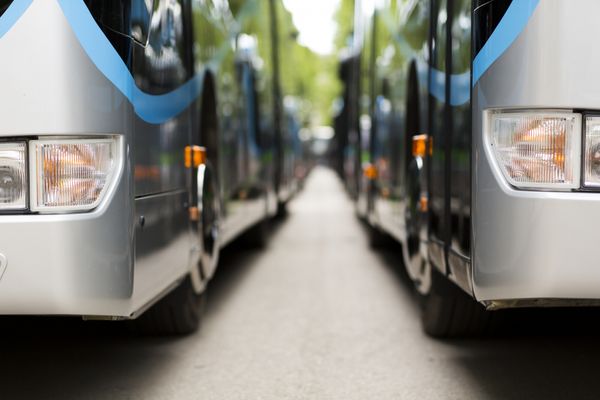 Bus Tour Rental Options
Whether you only want to see a few sights or you want to see everything, we have coach bus tour options for everyone. We work directly alongside you to create the best traveling experience for your group, as it is truly important for us to provide an excellent touring service. No matter where it is you want to go and what you want to see, touring within an exceptional coach bus is the perfect option that provides the perfect balance between safety and comfort. Lansdowne Coach understands that your group may have put forth valuable efforts and funding to make this tour possible, which is why our work directly revolves around your needs! We make itineraries that will suit your calendar, so feel free to book half-day, full-day tours, or multi-day tours. We can fully customize it to your individual requirements to provide you and the group with the best touring experience.
Trust Lansdowne Coach For Your Tour
With numerous years of experience under our belt, we provide some of the best coach bus tours in all of the nation! No matter where it is you want to go or what you want to see, our professional coach drivers have in-depth knowledge of the areas they serve. We value making sure you have the best experience possible and providing you with quality customer service. To ensure your safety, we vet our drivers through our safety protocol and hand-select professional and experienced drivers, so there is nothing to worry about as your group will be safe with us!
If you are interested in bus tour rentals, Lansdowne Coach is here to help! Let us help you get the most out of your coach bus tour in Washington, D.C. Contact us today to get started!